We have invested in specialized vehicles and equipment suitable for the construction of transmission line projects in the most remote areas. Many of these vehicles and equipment are purpose-built, using our extensive on-site experience for all types of construction activities, in extreme terrain conditions encountered in remote areas.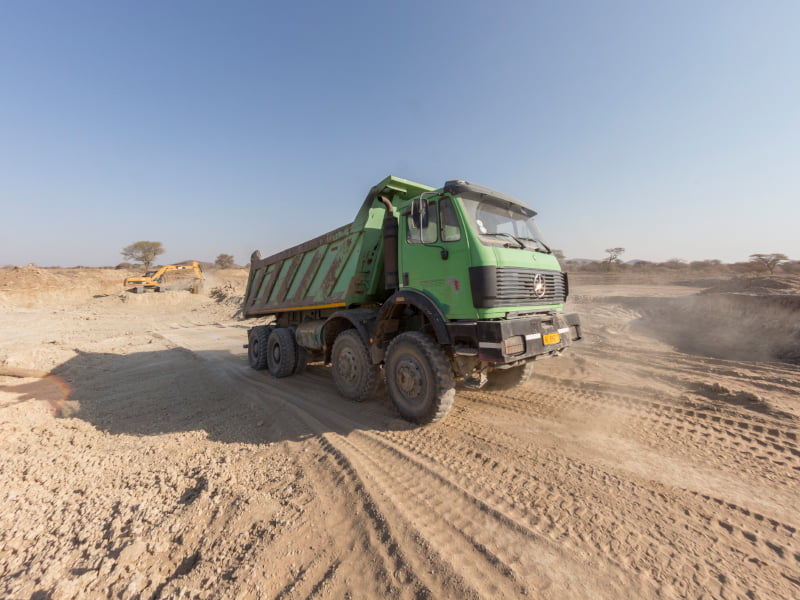 Heavy-duty construction vehicles
These are the workhorses of our construction activities transporting materials to site. They are fitted with mud-terrain tyres for additional traction and grip when off-roading and all-wheel drive mode is engaged to overcome obstacles.
Most are also fitted with a range of truck-mounted cranes depending on the application.
Our supply fleet includes:
– 6×6 Trucks c/w truck-mounted cranes
– 8×8 Trucks c/w truck-mounted cranes
– 6×6 Horses c/w truck-mounted cranes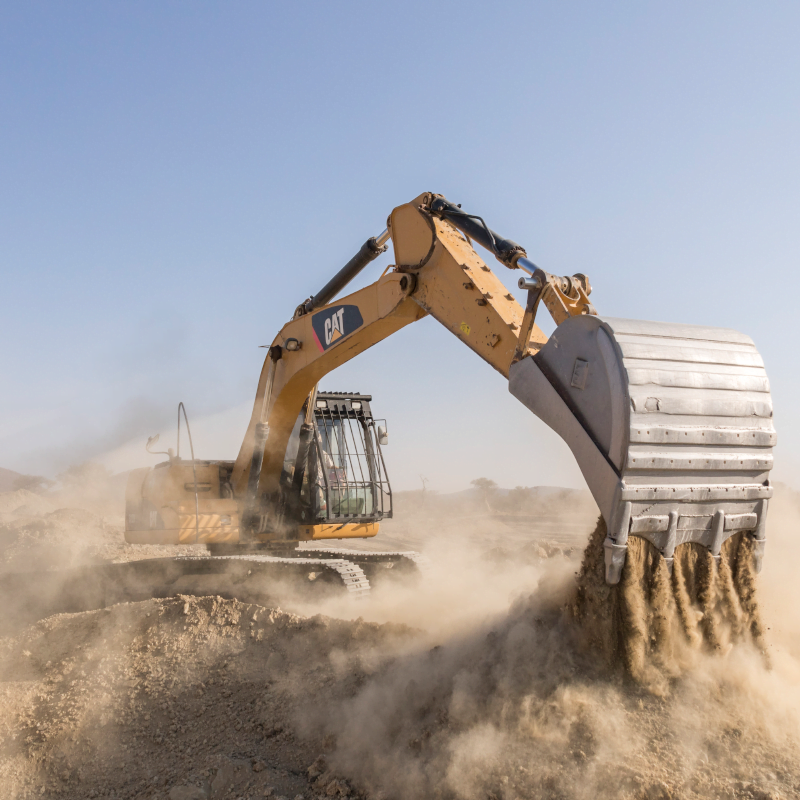 Various standard earth-moving equipment complements the civil works activities of the construction phase.
– Bulldozers for clearing bushes and earthmoving
Excavators for bulk excavations, and earth moving.
– Tractor-loader-backhoe (TLB) for all excavation applications (including rock breaking)
– Front-End Loaders with fork attachments are used for multi-purpose offloading and stacking, and earth moving.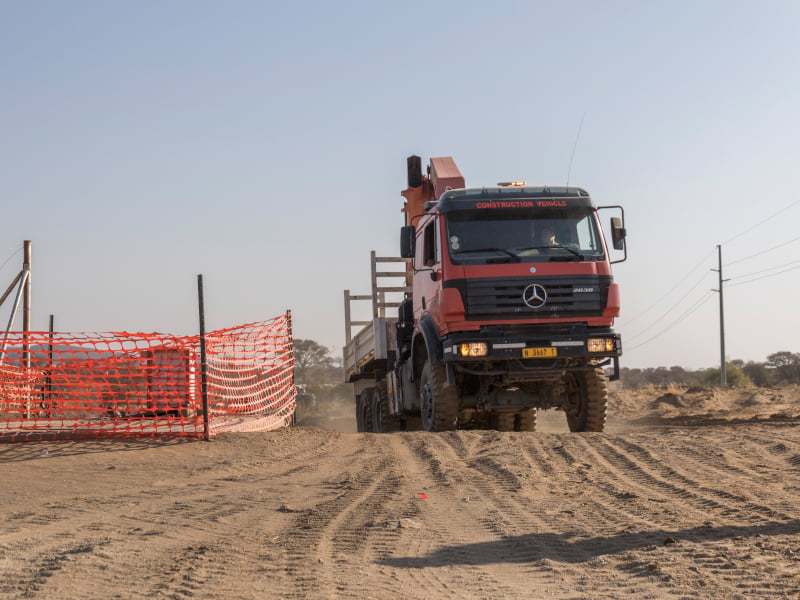 Mobile cranes and lifting equipment
We have a selection of rough terrain cranes required for working in remote areas with rough terrain. With various sizes, lifting capacities and applications of working at heights up to 45 metres, our cranes have contributed to lifting and erecting over 4,000km of overhead line structures over the past 20 years.
a proudly Namibian company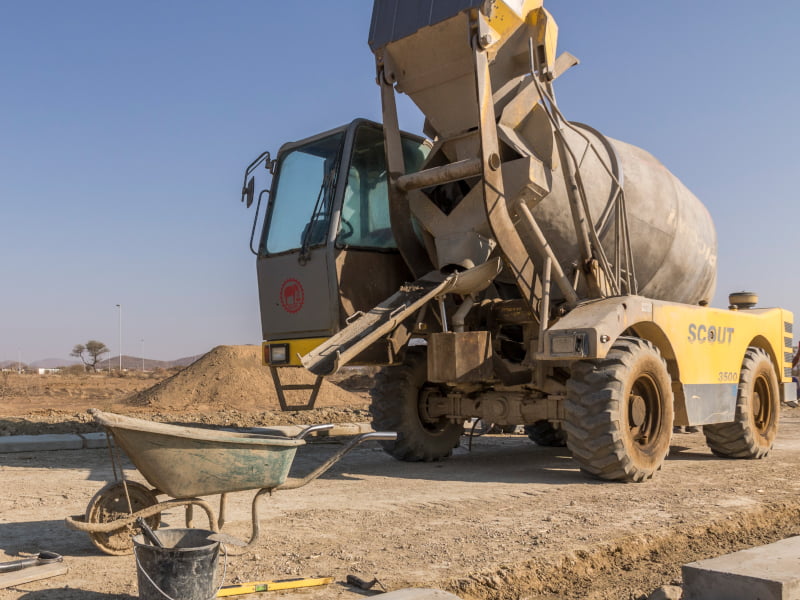 All-wheel drive concrete mixers are specially designed to be effective in transporting the immense weight of concrete on rough terrains. They work hand in hand with mobile batching plant erected in strategic locations where aggregates are supplied and can also service the concrete mixer trucks on site. In addition, part of our fleet is the smaller self-loading mixers which are for smaller applications where concrete volumes are less. They are complemented by water bowsers/trailers which carry the cement and necessary additives for smaller civil works.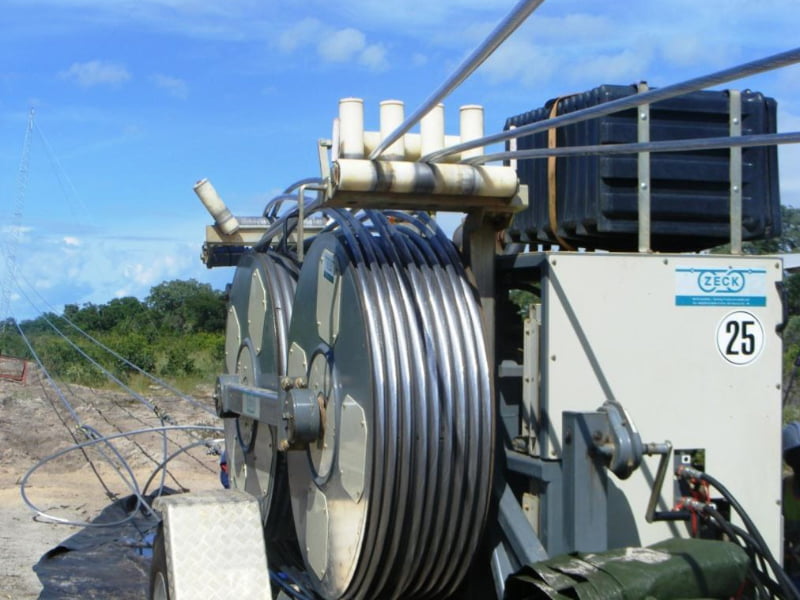 Tension stringing equipment
Our specialized cable stringing equipment is purposefully built for tension stringing according to international installation requirements. We have a variety of machines suitable for stringing up to 3 bundle Tern conductors. The machines are complimented by the necessary roller blocks, pulling ropes and hydraulic reel winders and drum stands as well as portable hydraulic crimping press machines for stringing operations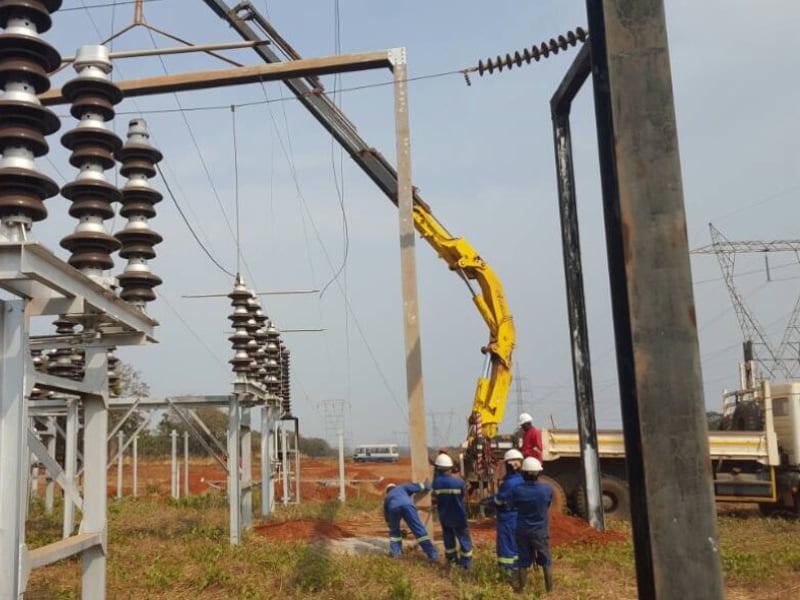 Specialised vehicles and equipment
Sometimes terrain conditions require special equipment for the installation of specialized work. We have tailor-made and adapted our engineering design concepts according to our special vehicles and equipment. Our truck-mounted HHH drill rigs and compressor trucks combination are used in foundation drilling in exceptionally hard/rocky terrains to minimize construction costs against time constraints. In addition, we design and manufacture our own purpose-built trailers for construction purposes to handle the material-specific dimensions and weights on difficult terrain.
Please feel free to reach out to us: