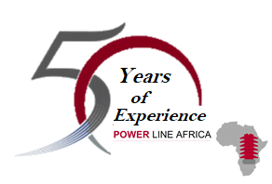 Power Line Africa is a Namibian company operating in the electrical industry which specializes in turnkey project contracting and project management.
We have completed various projects in Southern Africa including Transmission Lines, Distribution and Reticulation Lines, Substations and Generation.
Our areas of operation include Namibia, South Africa, Zambia, Zimbabwe, Mozambique, Tanzania, Democratic Republic of Congo and Botswana.
Our head office is located in Tsumeb, Namibia where we have extensive storage and workshop facilities. And we have a marketing office in Johannesburg, South Africa.
Our heritage comes from a Namibian company, HO Himmel Electrical (Pty ) Ltd first registered in 1969.
Since inception we have invested in specialized vehicles and equipment suitable for the construction of transmission line projects in the most remote areas.
Many of these vehicles and equipment are purpose-built based on our extensive experience for all types of construction activities, in the most extreme conditions.
We are a turnkey contractor in the Southern African electricity sector, focusing primarily on the following sectors of operation:
High voltage overhead transmission line projects
Erection and commissioning of substations
Distribution networks
Power generation plants
Rural eletricification projects